Author: RazorWorldwide via YouTube
Go to Source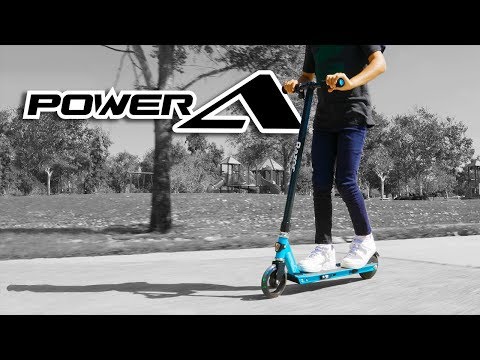 A classic reborn, the Power A electric scooter reimagines our iconic A kick scooter with a punch of power from its 100-watt electric hub motor and flash of fun with a light-up front wheel. This lightweight, lithium-ion powered electric scooter is a fresh ride for a new generation. The Power A's high-torque motor combines the instant acceleration of electric power with the minimal maintenance of a brushless hub motor. It offers a new twist on the electric scooter, propelling riders to speeds up to 9 mph (15 km/h) for up to 40 minutes of continuous use.
For more information about the Power A, review the product page: https://www.razor.com/products/electric-scooters/razor-power-a-electric-scooter/
Always wear appropriate safety equipment. Exercise caution and common sense – do not assume you can easily do everything you may see on a video, because all trick or aggressive riding takes practice and involves increased risks. Always check local laws regarding use of electric-powered products.
Don't forget to SUBSCRIBE for more awesome videos! https://www.youtube.com/razorworldwide
FOLLOW US @RazorWorldwide:
Instagram: http://www.instagram.com/RazorWorldwide
Facebook: http://www.facebook.com/RazorWorldwide
Twitter: http://www.twitter.com/RazorWorldwide
Pinterest: https://www.pinterest.com/razorworldwide/