Video by Personal Electric Transport Ltd. via YouTube Source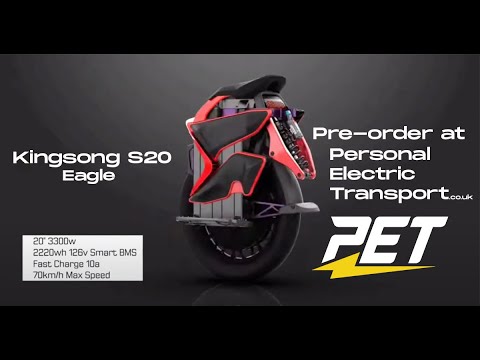 It's finally here! The long-awaited and highly anticipated successor of the S18, the Kingsong S20 Eagle!
Want to be one of the first riders in the UK to grab this monster? Put your deposit down now!
Pre-order here:
https://personalelectrictransport.co.uk/shop/electric-unicycle/kingsong-s20-eagle-electric-unicycle/
#KingsongS20 #Kingsong #KingsonsS20Eagle #PersonalElectricTransport
#EUC #EUCLondon #PET
The New Kingsong S20 Eagle Electric Unicycle – Coming to PET soon!