Author: RazorWorldwide via YouTube
Go to Source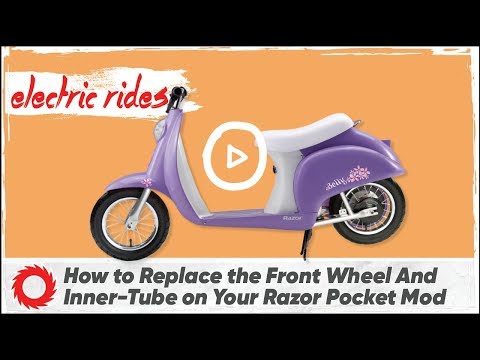 Customer Support Series by Razor USA
Pocket Mod: Replacing the Front Wheel and Inner-Tube
Difficulty level: easy
Repair time: approximately 20 minutes
This repair video features the Betty model, but the instructions are the same for all versions of the Pocket Mod, including Bella, Kiki, Vapor, Sweet Pea, Kitty, and Chrissy.
For other Pocket Mod questions, check out the support page on Razor.com:
To review the Pocket Mod manual:
https://www.razor.com/wp-content/uploads/2018/02/PocketMod_MAN_US_140827.pdf
Still have questions? Reach out to our Customer Support team by phone 1 866 467 2967 or by email customersupport@razorusa.com.
Always wear appropriate safety equipment. Exercise caution and common sense – do not assume you can easily do everything you may see on a video, because all trick or aggressive riding takes practice and involves increased risks. Always check local laws regarding use of electric-powered products.
How to Replace the Front Wheel and Inner-Tube on the Razor Pocket Mod