Video by Backfire Boards via YouTube
Source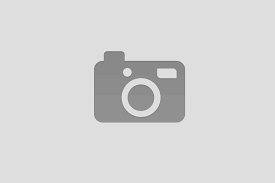 Meet the Backfire G5, the much-anticipated successor to the fan-favorite G3. Building on a legacy that has seen over 20,000 units sold, the G5 comes back better and stronger.
It is priced at $649 and is available for pre-order at the following link: https://www.backfireboards.com/products/backfire-g5-electric-skateboard
This electric skateboard boasts a triple-layer deck made of bamboo, fiberglass, and maple. Measuring at 995mm x 249mm (39" x 9.3"), the deck offers a ride experience characterized by unmatched flexibility and stellar shock absorption.
Rolling on die-cast 8-inch aluminum alloy trucks, the G5 also introduces newly designed 96mm wheels.
When it comes to power, the G5 doesn't hold back. It utilizes a 14S ultra-high voltage system, delivering a full charge voltage of 58.8 volts. The benefits? Think high efficiency and extended range. The 14S 2P battery structure packs a capacity of 363 Watt hours.
Expect smooth cruising with the G5's dual 700-watt hub motors, offering 1400 watts of seamless power. To ensure top-notch performance, the board features a 14S high-power ESC, independently developed by Backfire.
For skaters weighing around 80kg (180lb) and riding at a consistent speed of 18.5 mph, you can look forward to a range of about 45km (28 miles).
The lightweight and durable R5 unit remote control is your cockpit, offering speed, mileage, and battery level readings.
Rounding out this board's qualities are its heat dissipation fins, Backfire's quality after-sales guarantee, cost-effectiveness, and almost noiseless wheels.
Tempted to get one yet? Leave your thoughts in the comments below!"
Learn more: https://www.backfireboards.com
FAQ: https://www.backfireboards.com/pages/faq
#backfireboards #electricskateboard