Video by FiiK Australia via YouTube
Source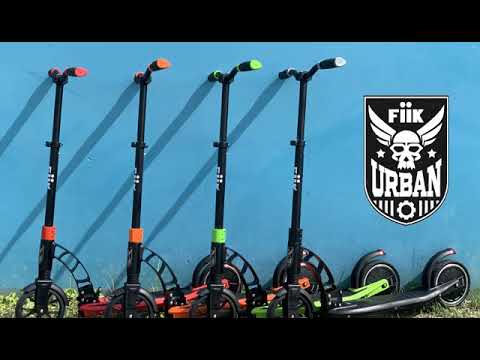 The new and improved Urban V2 Scooter has some great new additions to the previous model. Now featuring frot suspension for a smoother ride and rear LED light. This new model also has 3 speed settings and a new top speed of up to 22km/h.
No fiddly little throttles, the scooter is powered by a pressure sensitive Gravity Pad that activates the throttle as you apply foot pressure to the deck that activates the scooter once you kick/push off to 5km/h. On the 1st kick/push you get speed 1, once you are happy and want to increase to speed setting 2, you give another kick/push. Speed setting 3 is activated by another kick/push when in speed 2.
The Urban easily folds down in seconds and is super light to make it easy to carry and store when not in use.
Folded dimensions: 87x46x36cm
Weight 8kg
Max Speed 22kmh
Range up to 14km
Max Load 100kg
Rear LED Light
Front Suspension
Heavy Duty Aluminium Alloy Construction
36V 2200mAh Lithium Ion Battery
Front 8 inch Rubber Wheel
Rear 8 inch Hub Motor
Charge Time : 3-4hrs
Rear Foot Brake